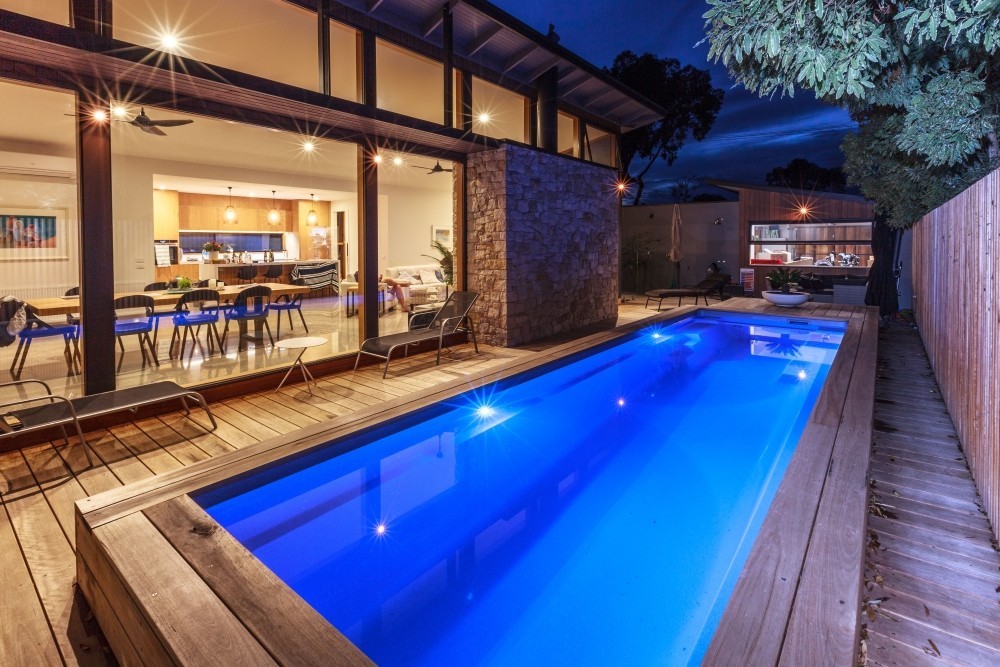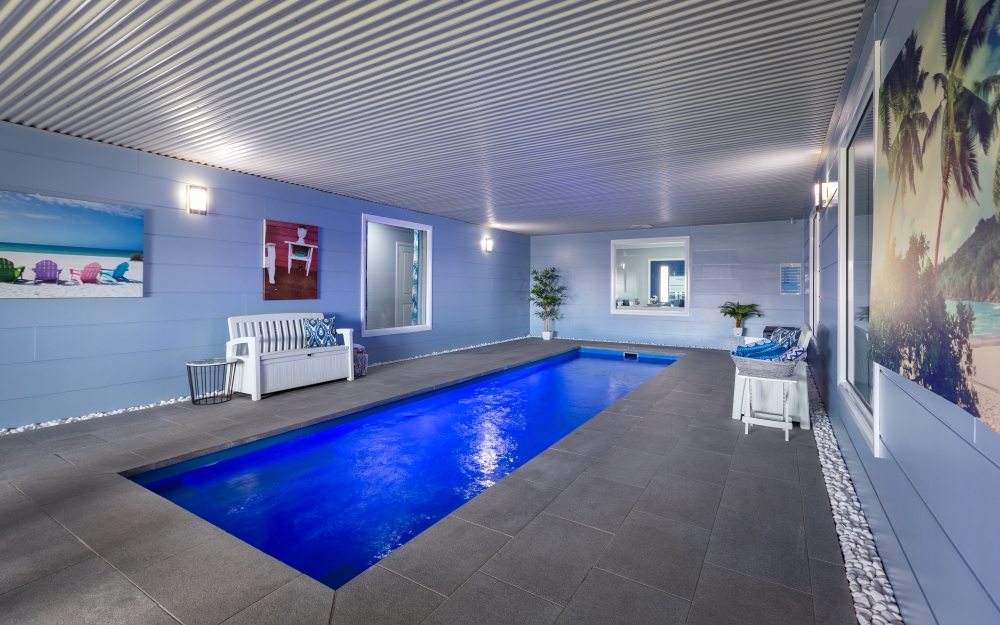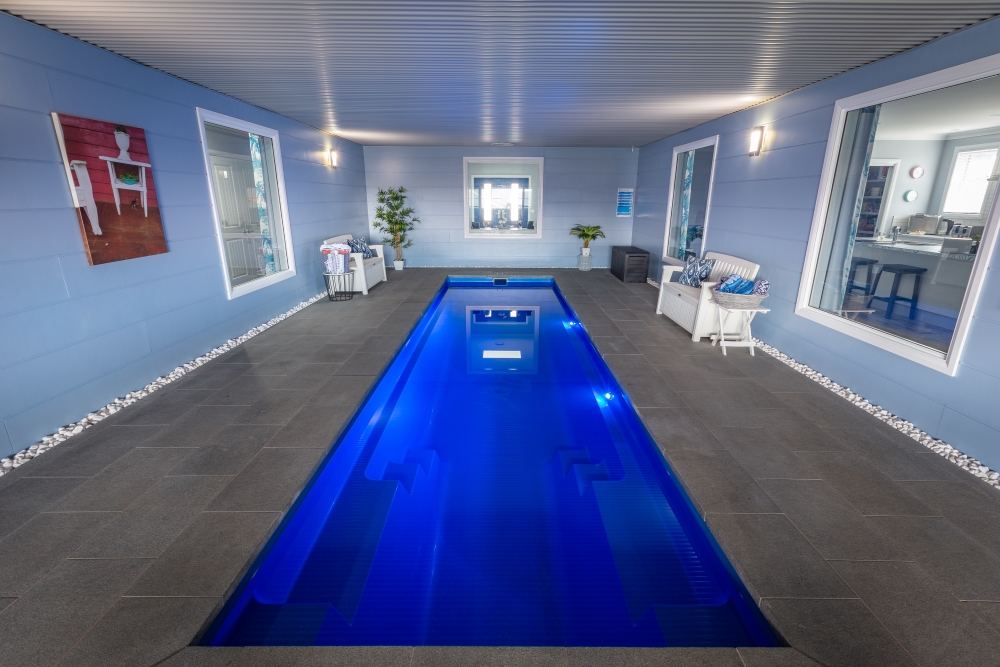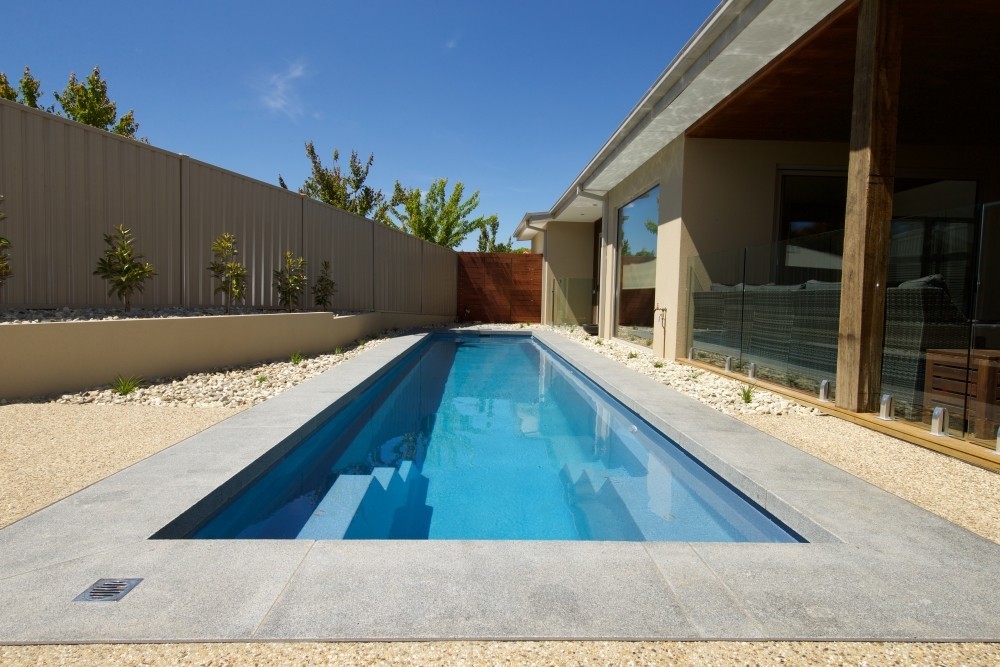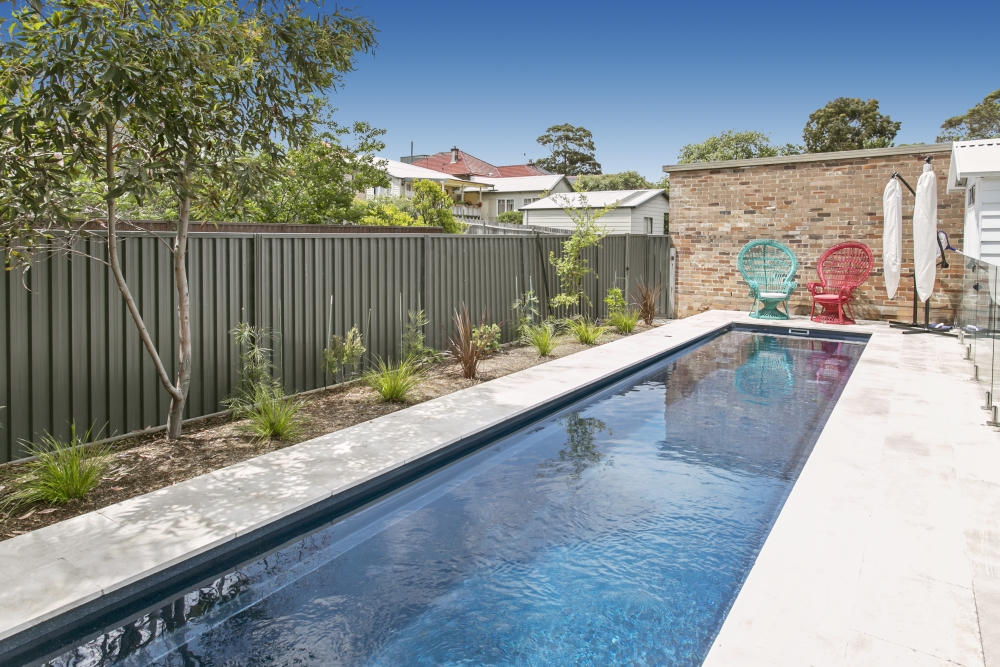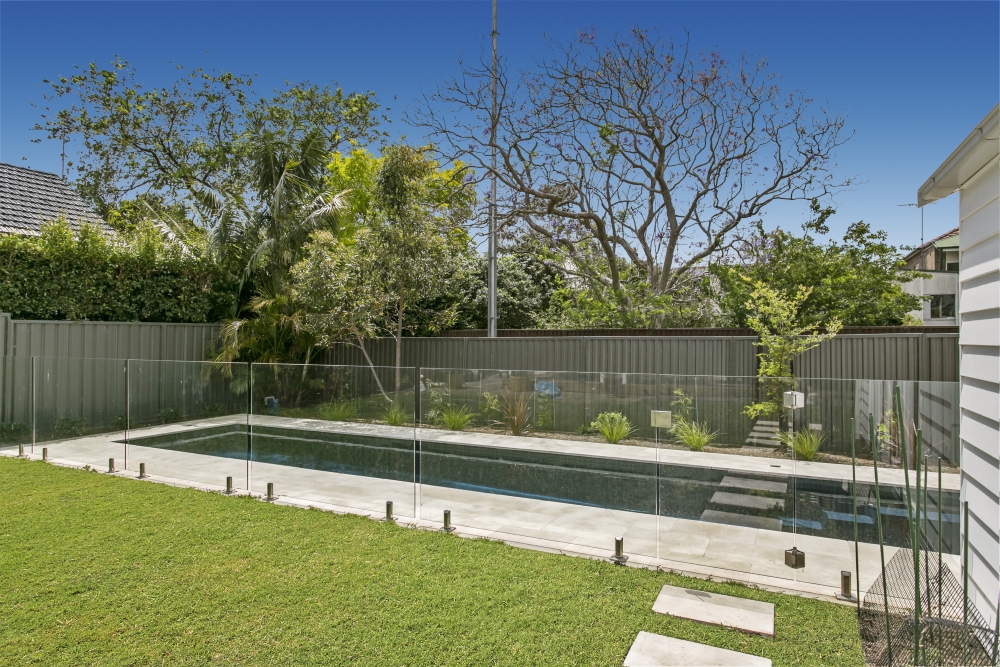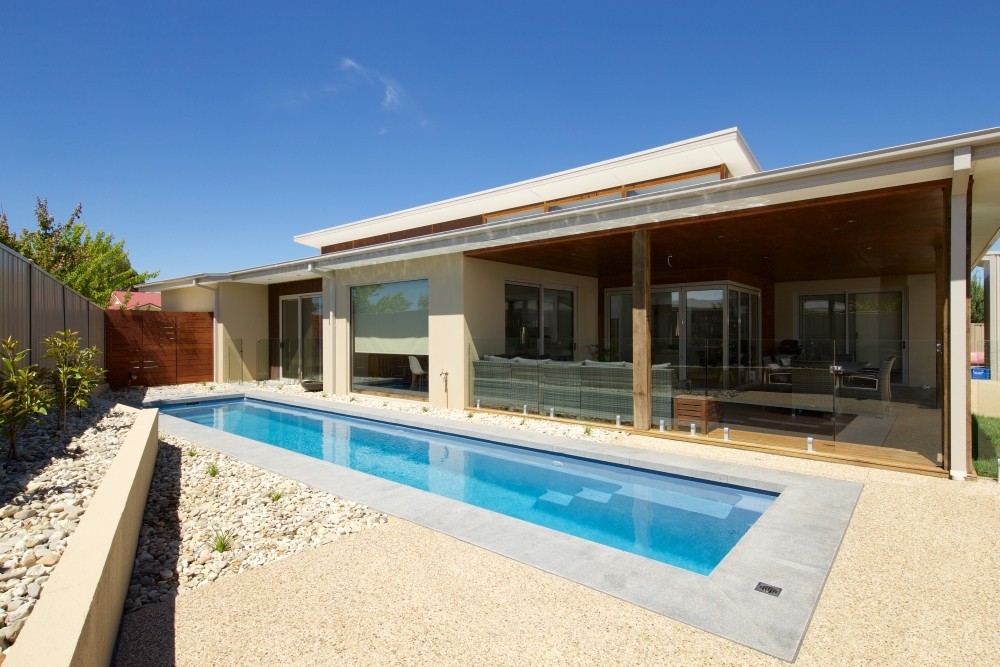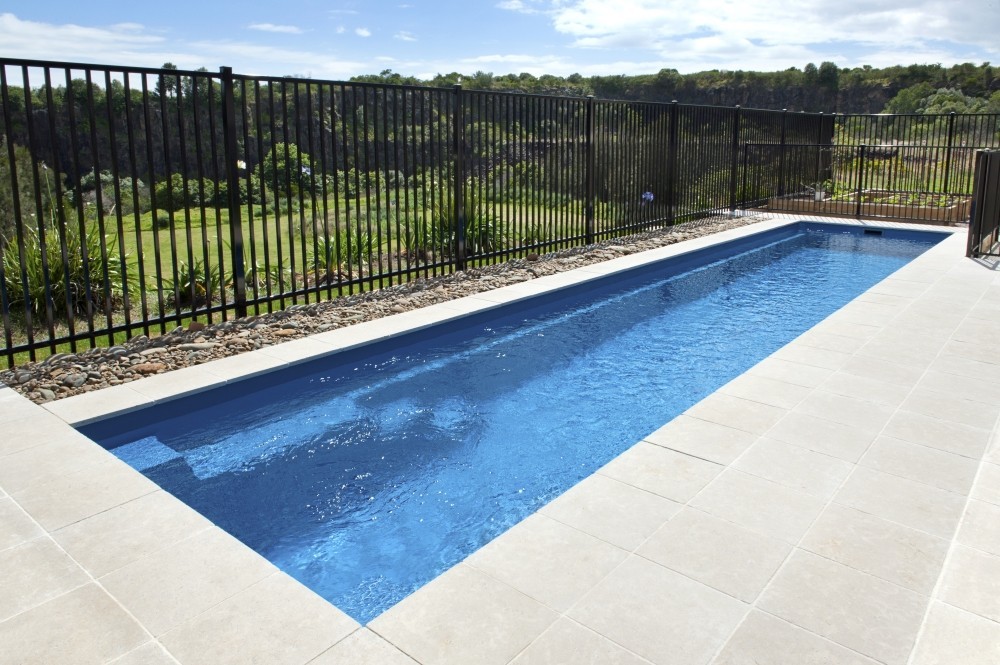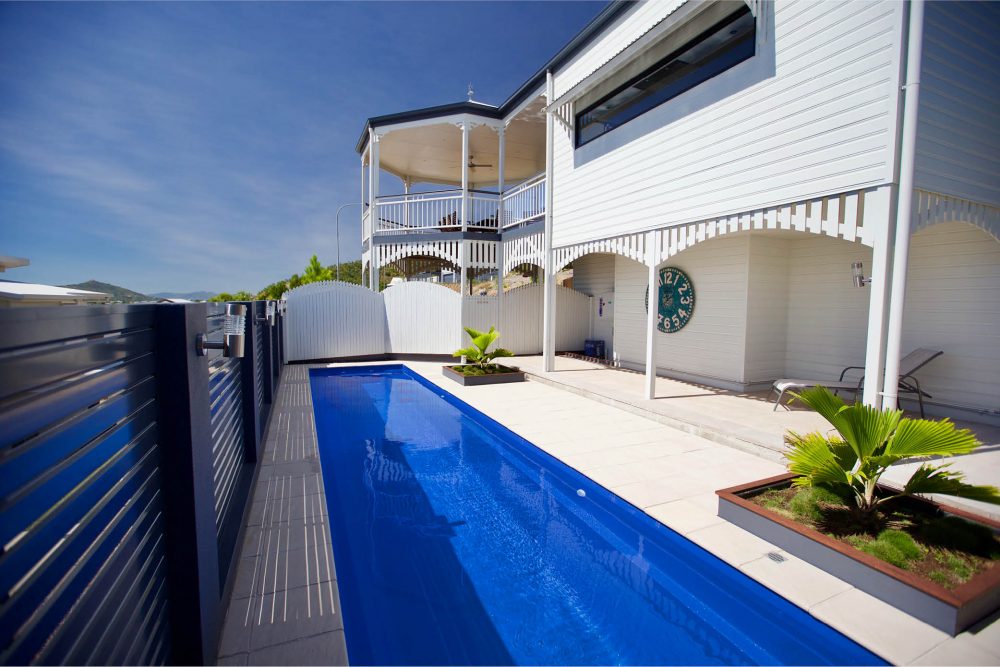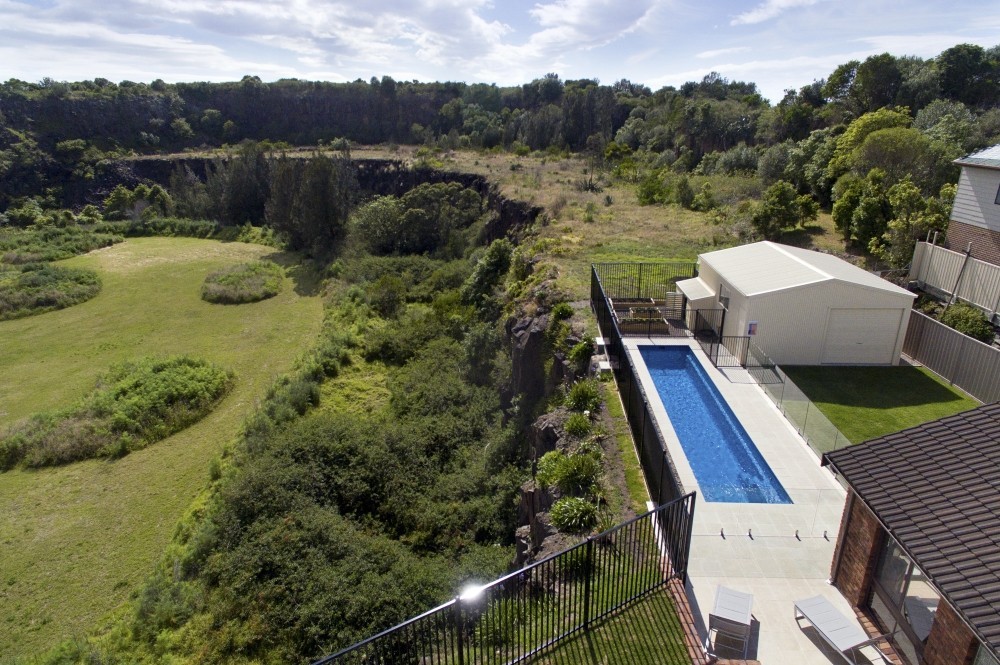 Geelong_Panama8_BlueAgate-5
Geelong_Panama8_BlueAgate-5
Geelong_Panama8_BlueAgate-5
Geelong_Panama8_BlueAgate-5
Geelong_Panama8_BlueAgate-5
Geelong_Panama8_BlueAgate-5
Geelong_Panama8_BlueAgate-5
Geelong_Panama8_BlueAgate-5
Geelong_Panama8_BlueAgate-5
Geelong_Panama8_BlueAgate-5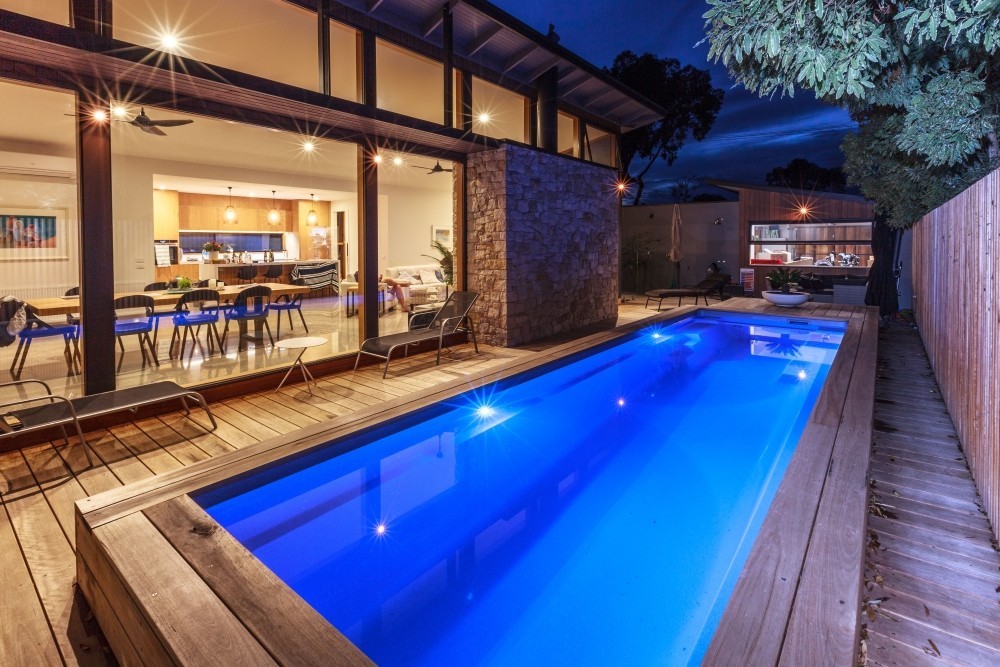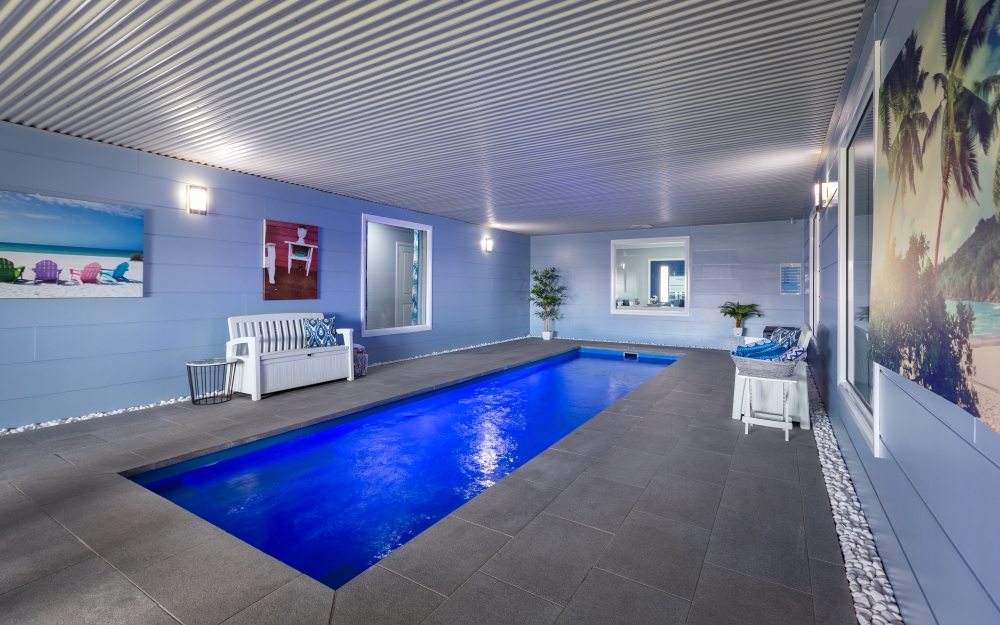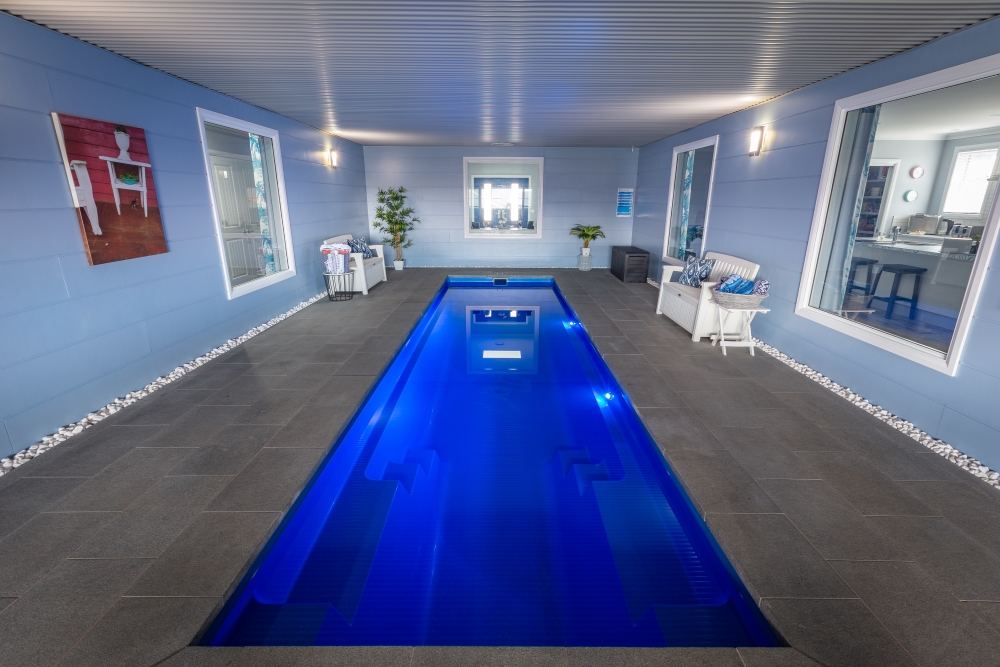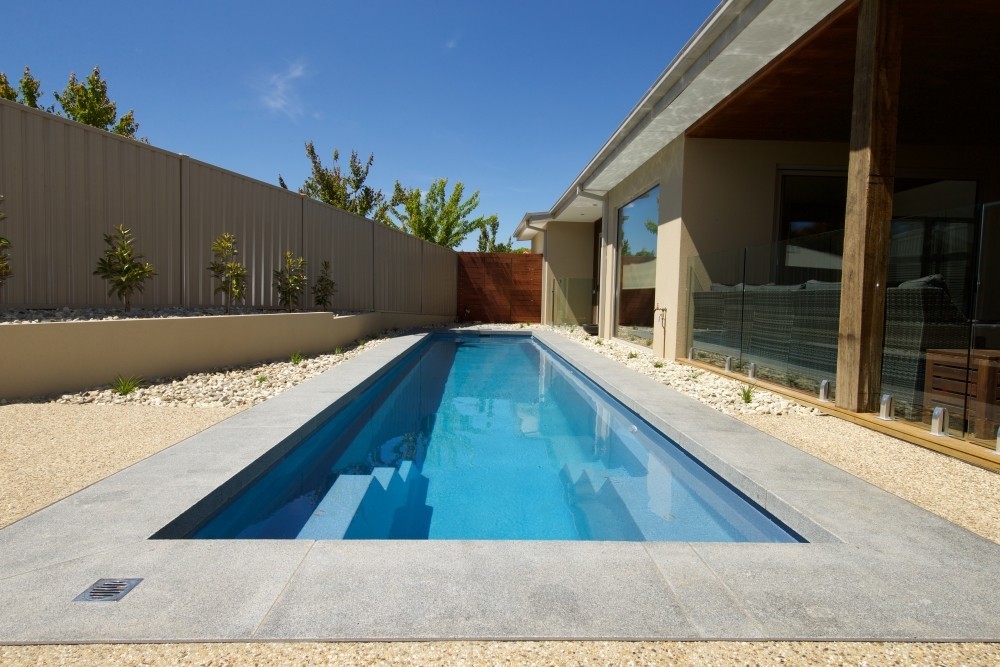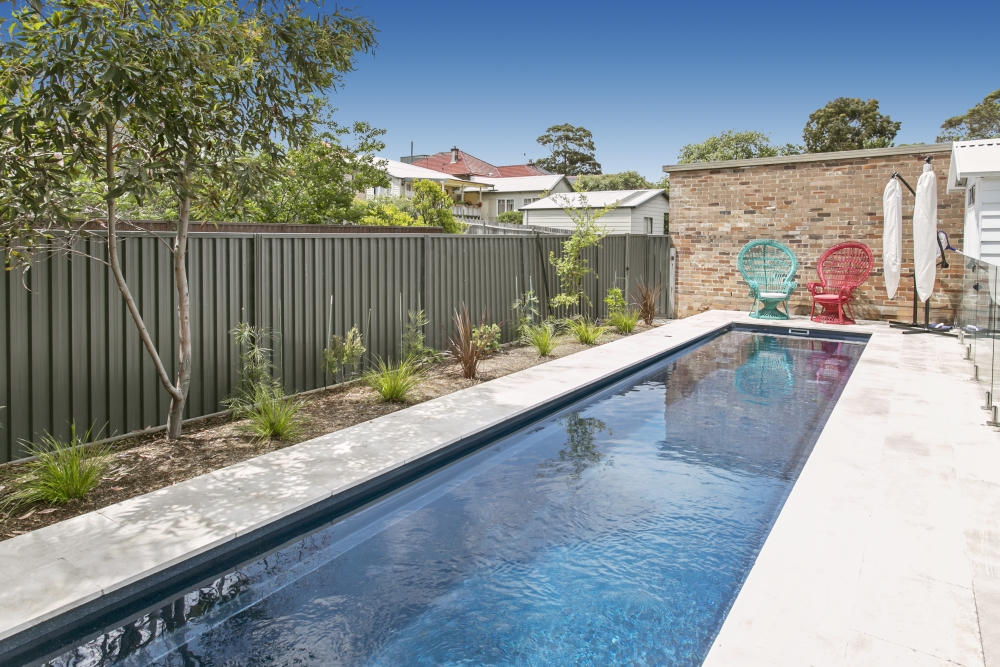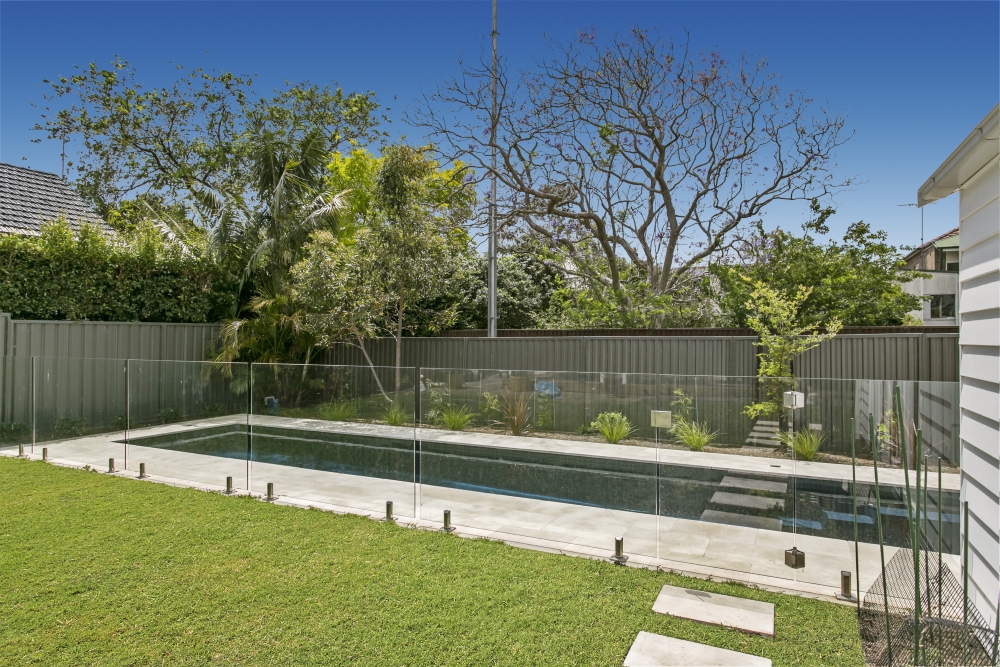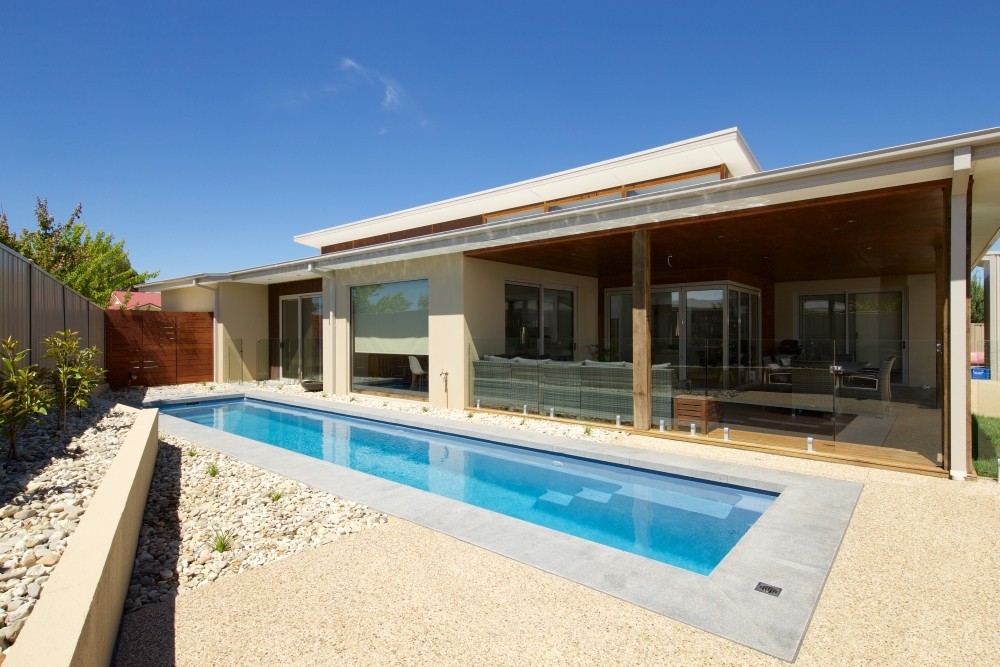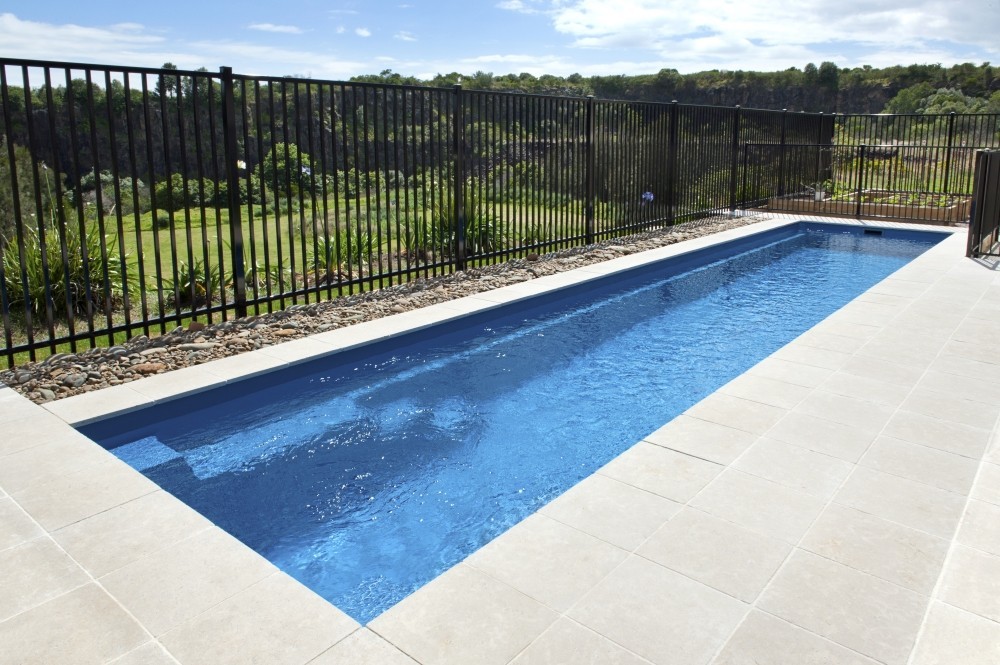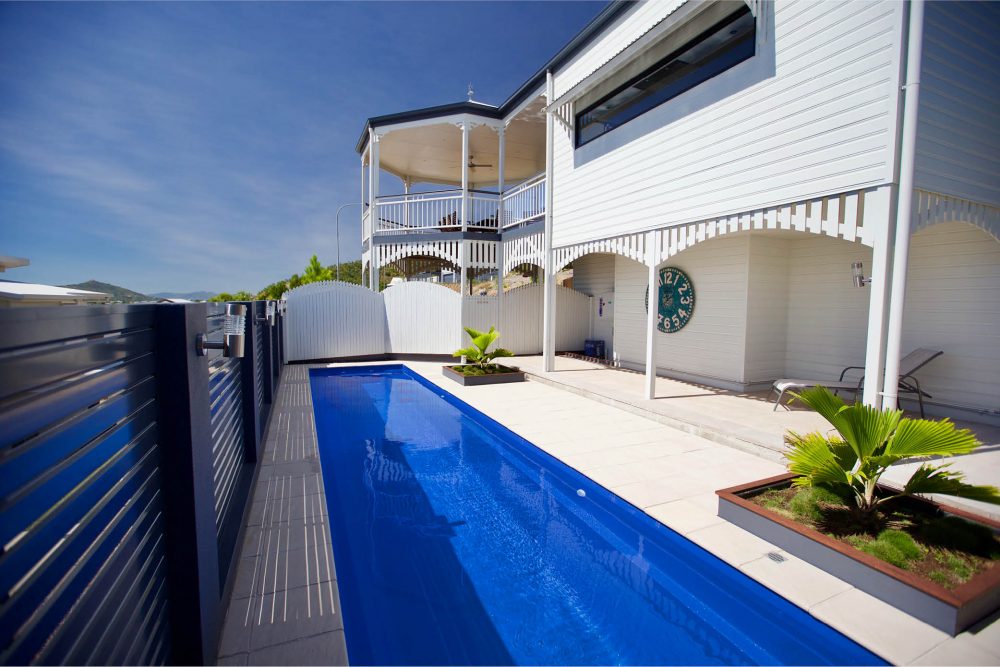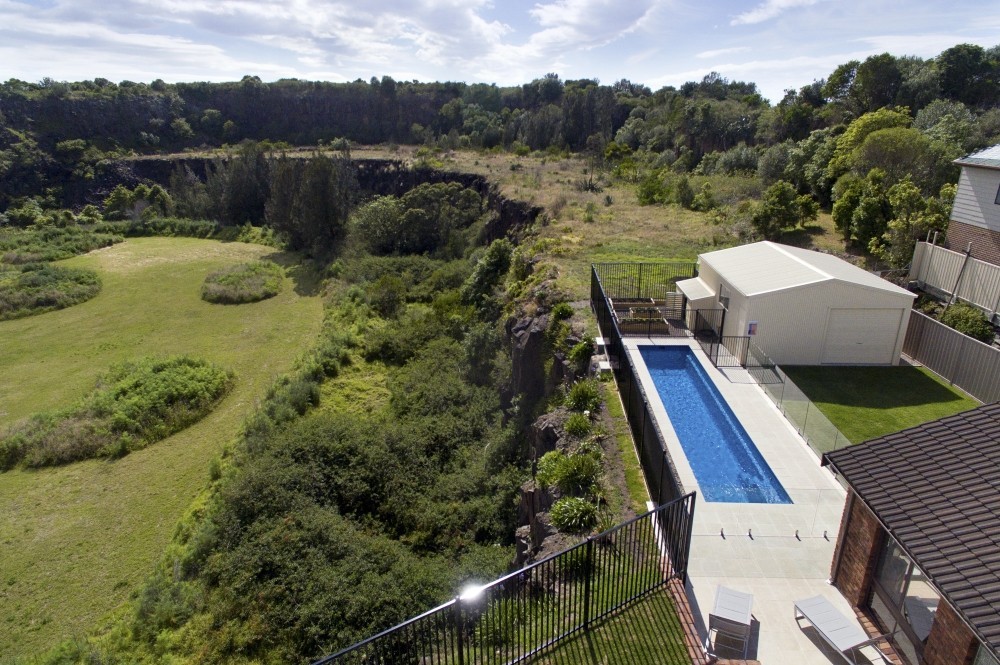 Keep fit in the comfort of your own backyard with our latest lap pool design. With a single depth throughout, the Narellan Pools Panama Lap Pool is perfect for swimming laps and getting your daily exercise as well as being great for family fun and games. The functional design including duel entry steps provides greater flexibility when placing the Panama Pool in your backyard.
Functional and practical design
Double entry steps
Streamlined design with single depth, perfect for swimming laps
Clear swim channel for continuous tumble turn swimming
Narrow width for smaller backyards
Step ledge around the perimeter
Durability, strength and resilience tested fibreglass pool shell
Available as a Mineral Water Pool or Salt Water Pool
Free Standing option available on Panama range 8m and below

Get a FREE pool quote today
Waterline dimensions below length and width at the top of the coping. Depth is from the deepest part of internal shell coping. Some measurements are rounded.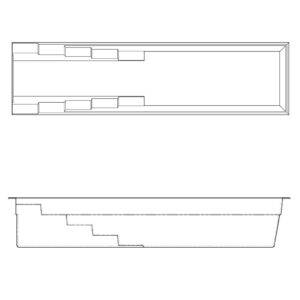 Waterline dimensions below length and width at the top of the coping. Depth is from the deepest part of internal shell coping. Some measurements are rounded.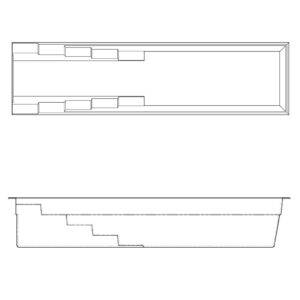 Get a
FREE
pool quote today
Over 45 Years of Aesthetic Design & Efficient Construction at Narellan Pools
Here at Narellan Pools, we know that your home can also be your ultimate sanctuary. We have been using smart technologies and modern building techniques to manufacture only the best lap pools in Canada, Australia and New Zealand for over 45 years. Our fiberglass pools are among the highest quality that you can find because we abide by strict construction standards and are guided by aesthetic design principles.
The Lap Pool of Your Dreams
Have you been longing to have a pool at home yet have always felt that it is not possible? Perhaps your yard is relatively small compared with other homes that have their own swimming pools. Or maybe, you think that it is quite unreasonable and overly luxurious to be having such a pool right in the comfort of your home. Superior quality lap pools from Narellan Pools can resolve such a dilemma!

Lap pools are different from traditional and full-sized swimming pools. Unlike full-sized pools that would require a larger area, lap pools are specially designed to be long, narrow, and usually rectangular, therefore making them a great choice for smaller yards. Although lap pools may also be used for recreation and relaxation, the very purpose of building lap pools into residential properties is for aquatic exercises and health maintenance.

Imagine having a lap pool in the comfort of your home. You can have a few laps before going to work in the morning or even right after coming home from work. There's no need to worry about the availability of swimming facilities because you can do your swim exercises any time that you desire.
The increase in popularity of lap pools among homeowners is not only due to residential design trends but due to many factors, such as:
Available lot areas in suburban and urban places are becoming smaller.


Land prices are increasing which makes it more practical for first-time homeowners to purchase lot sizes that are of reasonable dimensions.


Convenience and time management – having your own lap pool in the comfort of your own home makes it easier than ever to stick to your swimming fitness plan


Investors are becoming interested in houses with lap pools simply because they increase the value of a property.


Lap pools are so popular in the real estate industry particularly because of the modern and sleek designs offered by swimming pool construction companies nowadays.
The Beauty of a Lap Pool in Your Own Home
Here at Narellan Pools, we are dedicated to helping you enjoy the long-term benefits of having a great quality lap pool at home.

By calling our professional and accredited swimming pool contractors, you will reap the benefits of having a beautifully designed and excellently manufactured fiberglass swimming pool that can stand the test of time. Having a lap pool in your backyard will give you the utmost feeling of luxury and comfort that you may have thought to be impossible before.
Narellan Pools can help you realize the lap pool of your dreams. We will carefully consider your backyard size, your home design, and your personal preferences. Your lap pool can be truly personalized as you choose from an array of available color options.
To learn more about our lap pools,
contact Narellan Pools.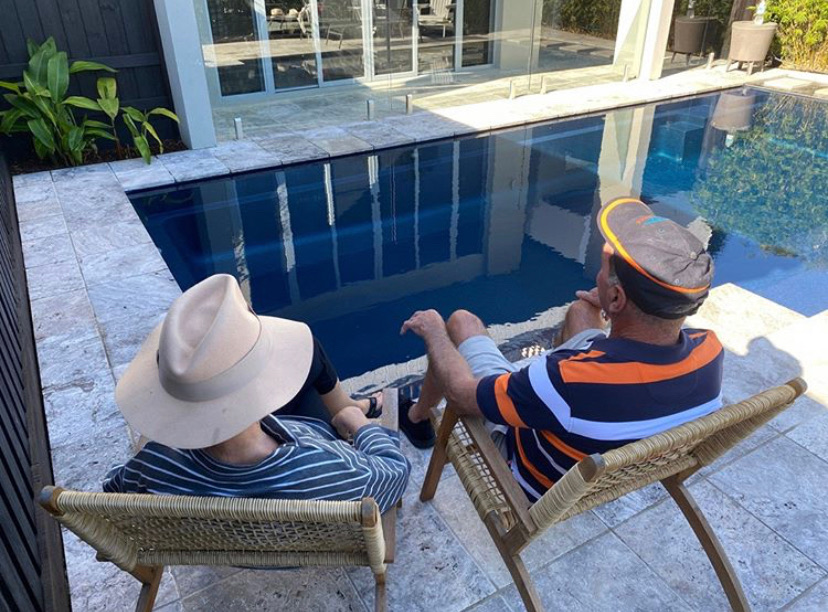 Narellan Pools changed our lives; they made our house into a home.
Jacky James
We are extremely happy with our pool and quality of the workmanship.
R & J Gniel
The entire process from quotation to handover was remarkably smooth and seamless. All queries were attended to very promptly and in a friendly manner. All tradesman working on the project could not have been more professional with particular attention to the smallest detail Well done, it's my little piece of paradise.
A. Baldwin
Narellan Pools have friendly staff with an overwhelming amount of knowledge. The whole team had fantastic communication, were caring, responsible, and well organised. I'm very pleased we chose Narellan Pools!
M & K Knokes