Crafting exceptional Pools & Outdoor living spaces

Design, Permitting & Consulting
From start to finish our team takes care of your entire process. Our Terranova concierge team ensures that you are informed and involved every step of the way. 

Specializing in fiberglass pools, our team has over 25 years of experience in construction across multiple disciplines. 

From natural stone, waterfalls, patios and more our team of hardscaping professionals have the talent and experience to craft beautiful and functional backyards. Custom Cabanas & Outdoor Kitchens
Luxurious and high-quality, custom-built cabanas and pool houses designed by our team create the perfect gathering and entertainment spaces for you and your family. With decades of construction experience our team can handle the entirety of your project from start to finish. 
Looking for a reliable and professional vinyl and fiberglass pool installation service in Toronto, Mississauga, Caledon, Brampton, Vaughan, and surrounding areas? Look no further than our expert team of pool installation specialists rated 9.4/10 on Homestars in 2023. With years of experience and a commitment to quality, we'll help you design and install the perfect pool and landscape for your home.
Our pool installation services are customized to your specific needs, whether you're looking for an in-ground vinyl or fiberglass pool. We work with only the highest quality materials and workmanship to ensure a durable and long-lasting pool that you can enjoy for years to come.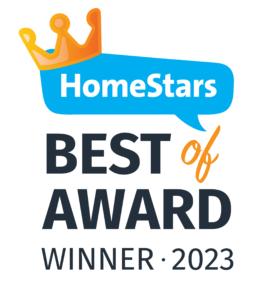 Operating on a single mantra "Make it Happen", our team works through heat, rain, and long hours to bring your project to life.