Bring the island resort to your backyard with our jaw-dropping Ascent Pool. Featuring a stylish staircase entry across its width, the Ascent is guaranteed to command attention.
Convenient wide steps across the width of the pool
Step ledge around the perimeter
Step Ledge around the perimeter
Gradual depth for wading and learning to swim
Durability, strength and resilience tested fibreglass pool shell
Available as a Mineral Water Pool or Salt Water Pool
Get a FREE pool quote today
Lengths, widths and depths may vary up to 3%. External measurements are to widest point on each side of the outside edge. Waterline dimensions are the length and width measured at the top of the coping. Depth is from deepest part of internal shell coping. Unless indicated otherwise, pools are non-diving and use of diving equipment is prohibited.
1.06m – 1.72m
3′ 6″ – 5′ 8″

Waterline dimensions below length and width at the top of the coping. Depth is from the deepest part of internal shell coping. Some measurements are rounded.
1.06m – 1.72m
3′ 6″ – 5′ 8″

Get a
FREE
pool quote today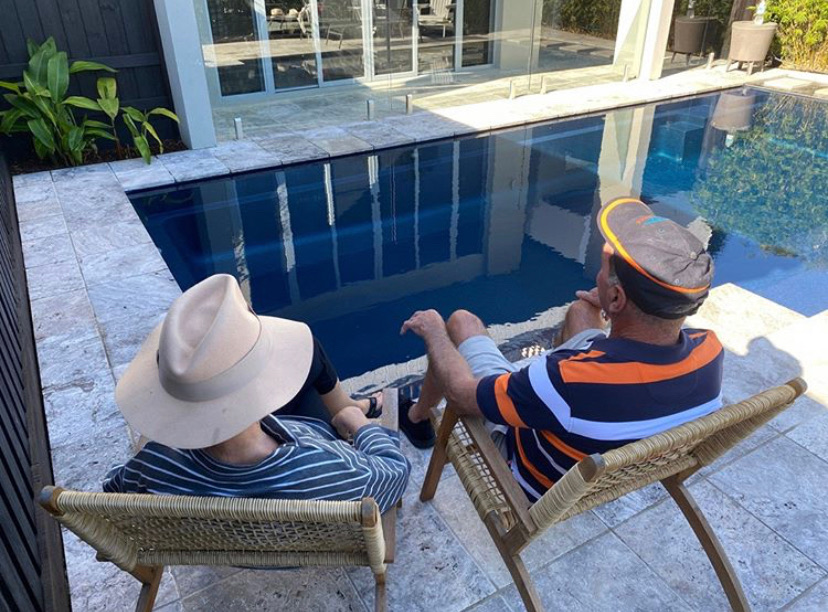 Narellan Pools changed our lives; they made our house into a home.
Jacky James
We are extremely happy with our pool and quality of the workmanship.
R & J Gniel
The entire process from quotation to handover was remarkably smooth and seamless. All queries were attended to very promptly and in a friendly manner. All tradesman working on the project could not have been more professional with particular attention to the smallest detail Well done, it's my little piece of paradise.
A. Baldwin
Narellan Pools have friendly staff with an overwhelming amount of knowledge. The whole team had fantastic communication, were caring, responsible, and well organised. I'm very pleased we chose Narellan Pools!
M & K Knokes